Home - AllureOne
16618
home,page-template,page-template-full_width,page-template-full_width-php,page,page-id-16618,nouveau-core-1.0.6,ajax_fade,page_not_loaded,,wpb-js-composer js-comp-ver-6.10.0,vc_responsive
Photography / Videography
My husband and I are so happy we chose to go with the professionals at Allure One Entertainment! There was nothing left nothing left unknown. From the timeline to small specs, they provided all the assurance we needed. Johnny was extremely professional and was always available for any quick little questions we had. Highly recommended. Ohh and their playlist was insane!

MICHELINA

My husband and I had a great experience with AllureOne as our entertainment. We used them for DJ and our Photobooth both of which were phenomenal! The DJ and Emcee were awesome helping plan/following the timeline and they had the dance floor full the entire night! The Photobooth with custom backdrop was a huge hit and came out better than imagined! Everyone we worked with at Allure One was beyond helpful, quick to respond, and really catered to our needs! Thank you Everyone!

BRITTANY

AllureOne was everything we could've asked for. They were accommodating to every request that we had leading up to the wedding and would always respond immediately. Over a month later people are still approaching us of all age groups telling my wife and I how great the music was and kept the party going all night playing every genre we could think of.

MARK

Huge shout out and many thanks to Johnnie and the entire AllureOne team! From the engagement shoot, to the planning, all the way through the day of the wedding...these guys absolutely rocked it. Johnnie made what could be a stressful planning process an easy one. And the pictures...out in the rain, in a creepy abandoned house...the team was up for everything all while making sure we were enjoying the process. The DJ crushed it too! He had people on the dance floor the whole night.

ANDREW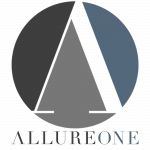 We aim to provide you an unforgettable entertainment experience on a very special night in your life. We will accommodate to your needs and we specialize in playing a variety of music across all different genres.
As seen on various media outlets and have performed for celebrities such as Bradley Cooper, Jay-z, Memphis Bleek, Melissa Gorga and featured  www.Bergen.com, TheYBF.com, XXL.com, AllureOne specializes in providing entertainment services that include weddings, bar/batmitzvahs, birthdays, social & corporate events.
The passion and dedication we bring to each wedding provides a unique experience for our clients on the most important day of their lives. We will make those few hours into lifetime memories. With over 5 years in the industry we provide experience, satisfaction, and dedication to our brides and grooms that is second to none. This is the first day of the rest of your life with your partner and we will ensure that you will remember this forever. It is committed to making sure that you and all who shared this special time with you remember a day of perfection.